year 2
Vision and Aims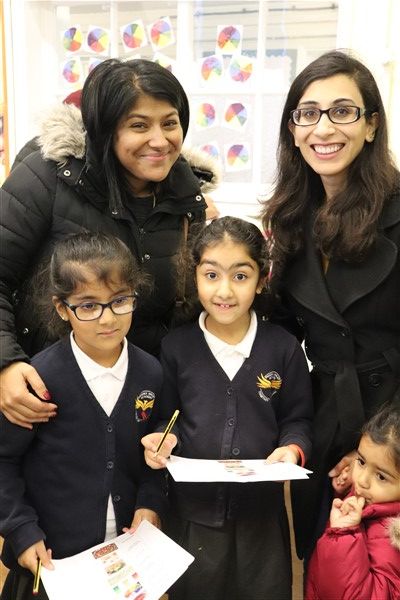 The purpose of Year Two at Phoenix Infant Academy is to equip our children with the academic and personal skills necessary to flourish in Key Stage Two. We tailor our curriculum to the interests of the children and aim to support them to develop inquisitive minds and a love of lifelong learning.
By the end of Year Two, our aim is that all pupils will:
Read fluently, using inference and deduction to demonstrate understanding
Write a variety of text types independently
Ask and answer questions using a wide and technical vocabulary
Secure a command of the four operations in mathematics, using concrete, pictorial and abstract representations
Develop resilience and persist with tasks that they find challenging
Show independence in social settings, building positive relationships with friends
Curriculum
In all areas of the curriculum, we build on skills that are developed in Reception, as well as learning new ones. Please click on the links to the left for more information on each subject area.
Creative Topic
Our Creative Curriculum encompasses areas such as History, Geography and Art and Design. It's a knowledge and skills based curriculum with a creative edge and is based on a theme.
Please see below the topic themes that the children will be enjoying throughout the year:
| Term | Topic Name | Curriculum Maps | Learning Logs |
| --- | --- | --- | --- |
| Autumn 1 | | | |
| Autumn 2 | Towers, Tunnels and Turrets | | |
| Spring 1 | Wriggle and Crawl | | |
| Spring 2 | Street Detectives | | |
| Summer 1 | The Scented Garden | | |
| Summer 2 | Land Ahoy! | | |
Home Learning
We know that a child's parents are their first and most important teachers, and we want to work in partnership with you to ensure your child is successful. We endeavour to provide home learning opportunities for the children that are engaging, giving parents the chance to be an integral part in their child's education. Please click on the links above to view the current half term's 'Home Learning Log.' If you have any questions regarding this please contact your child's class teacher who will be more than happy to help.
In addition to this, Year Two children are issued with 2 reading books to take home each week. We expect every child to read for 5/10 minutes each day alongside an adult and for a comment/signature to be recorded daily in their yellow reading records.
The children also take home spellings every Monday. They are assessed in class on the Friday of that week. The spellings consolidate sounds learnt as part of their Read Write Inc phonics, as well as common exception words.
End of Year Expectations
All of our learning builds up to the end of year assessments. We use a mixture of the, currently compulsory, test papers provided by the Department of Education and the ongoing teachers' assessment using the interim 'Age-Related Expectations' to secure our judgements. We work collaboratively with other schools to ensure that our judgements are robust and accurate.
/_site/data/files/users/12/C4258338E24FE5CFD2C09BB36652373B.docx