online safety
The COVID pandemic resulted in a dramatic increase in the number of children accessing online content and for longer periods. Our role as educators and parents/carers is to protect our children as we educate and support them to navigate the online world safely. 'Digital well-being' is a crucial part of our safeguarding duties.
There are 4 areas of risk concerning online safety:
1. CONTENT (Being exposed to inappropriate or harmful content)
2. CONTACT (Being subjected to harmful online interaction)
3. CONDUCT (Personal online behaviour that increases the likelihood of, or causes, harm)
4. COMMERCE (Risks associated with finances and financial scams, including gambling and advertising)
Information for Parents
Do you want to help your child, but are unsure where to start? Please see our downloaded information leaflets for parents/carers at the bottom of this page including topics such as online safety for toddlers, those under 5, and using apps/social media such as WhatsApp and Facebook.
Please also see the below information, resources and guidance for pupils and parents/carers:
What to do if you're worried?
Firstly, come and speak to a member of the school safeguarding team: Miss Jarrett, Miss Austin, Mr Bowskill or Miss Tait. If we are immediately unavailable dealing with another safeguarding incident and your worry is urgent, please telephone one of the following straight away:
Slough Children First: 01753 875362 (9am to 5pm) or 01344 351999 outside of

these hours.
NSPCC: 0808 800 5000
Police: 999
Our curriculum
Through all aspects of school life, we encourage children to celebrate what technology can offer us whilst teaching them to use it in a safe and responsible manner. In addition to direct teaching using Purple Mash, Jigsaw (our PSHE curriculum), our Assembly and Collective Worship programmes and our continuous provision resourcing, we take the opportunity to raise awareness of online safety during National Awareness Events such as Anti-Bullying Week and Safer Internet Day.
For parents/carers, we provide information via various means including this website, Class Dojo, Twitter and our fortnightly newsletters. We also offer workshops delivered by SEBDOS, a service which provides support for pupils with Social, Emotional and Mental Health needs (SEMH), and the NSPCC.
Search engines
Please note that no search engine is ever 100% safe, but the links below provide examples of some "safer", recommended, search engines:
Kiddle - Google powered visual searching
KidRex - Safe searching with advice for parents
Google also offers safer search filter options on it's regular search engine. You can find out how to do this by downloading the instructions at the bottom of the page.
Image searching
Gaming
Please be aware of games, such as RoBlox, that have chat features. Where possible, these should be disabled. Where that is not possible, speak to your child about who they should contact, what to do if someone they don't know speaks to them, and what to do if they receive a message that they don't like.
When children are accessing games via Xbox LIVE, privacy settings can and should be set up. To read more, click here.
Websites for more information
Please click on the icon to go to the relevant site: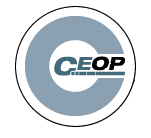 CEOP (The Child Exploitation and Online Protection Centre) delivers a multi-agency service dedicated to tackling the abuse and exploitation of children in the real and 'e' world. Often it is referred to as an online 999. By clicking on the button, young people and parents can get advice on a range of issues such as viruses, hacking and dealing with bullying online.
Vodafone have produced a Digital Parenting Magazine which informs parents about the various technologies children are accessing today. There is information on Facebook settings, Xbox 360 settings, Blackberry settings, jargon busting and many more 'How to Guides'. They are well worth a read and some are attached below for you to download.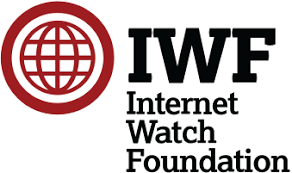 Protecting children from online sexual abuse.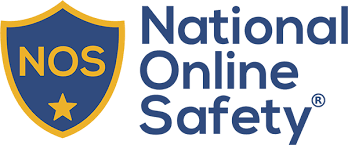 NOS aims to make the Internet a safer place for children by equipping school staff, parents and children with the knowledge they need to understand online dangers and how best to react should an incident arise.


The "Thinkuknow" website is brought to you by the Child Exploitation and Online Protection (CEOP) centre.
Online Safety Portal for Parents and Schools – Internet Matters: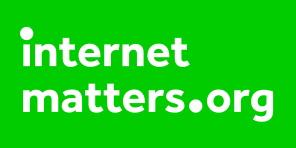 Internet Matters is a new online portal designed for parents to access simple, easy and practical advice about online safety for their children, right through from pre-school to teens. It provides tips on protecting children from online grooming, cyberbullying, privacy and identity theft and inappropriate content. Internet Matters is a not-for profit organisation set up by BT, Sky, TalkTalk and Virgin Media.

Parent Zone sits at the heart of modern family life, providing advice, knowledge and support, to shape the best possible future for children, as they embrace the online world.