online safety
Safer Surfers!!!
On-line Safety, the new term used by the government for e-safety, is an integral part of the school curriculum in all schools. From as young as possible, this is vital to help children enjoy the wonderful opportunities that our increasingly technological world can offer. Through our curriculum and other aspects of school life, we encourage children to celebrate what technology can offer us in a safe and responsible manner. In addition to the curriculum (lessons), we take the opportunity to raise awareness of On-line Safety through assemblies and it is high profile during National Awareness Events such as Anti-Bullying Week and Safer Internet Day. We also intervene swiftly if we are made aware of any On-line Safety issues within our school community.
However, this is not a task we can manage single handedly!
Our curriculum lessons are planned with the support of external advice and incorporate resources from a range of key providers, including CEOP. We also work closely with the local police support team who share any local issues across schools and provide advice in classes and assemblies.
We aim to work in partnership with parents to provide a support network for children as they explore, communicate, play and learn on-line.
We endeavour to provide as much information as possible for parents, through newsletters and this website as well as workshops delivered by SEBDOS. These workshops have given some fantastic practical advice on ways in which parents can help, including parental settings and where to seek help.
It is important to keep reviewing our practice, as a school, as a family and as a pupil – in response to the way technology changes – almost daily. We regularly seek advice and use some key websites to keep us updated. We also listen carefully to what the children have to say.
If you have any worries or concerns then please contact Miss Jarrett, Deputy Head Teacher and Designated Safeguarding Lead.
Home Learning - ONLINE SAFETY support
With children engaging in home learning, online safety has become more important than ever. Most children will be learning and playing at home, most likely involving more internet use than usual. We have added the below information, resources and guidance for pupils and parents/carers.
Search engines
Please note that no search engine is ever 100% safe, but the links below provide examples of some "safer", recommended search engines:
Kiddle - Google powered visual searching
KidRex - Safe searching with advice for parents
Google also offers safer search filter options on it's regular search engine. You can find out how to do this by downloading the instructions at the bottom of the page.
Image searching
Gaming
Please be aware of games, such as RoBlox, that have chat features. Where possible, these should be disabled. Where that is not possible, speak to your child about who they should contact, what to do if someone they don't know speaks to them, and what to do if they receive a message that they don't like.
When children are accessing games via Xbox LIVE, privacy settings can and should be set up. To read more, click here.
Websites for more information
Please click on the icon to go to the relevant site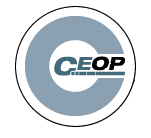 CEOP (The Child Exploitation and Online Protection Centre) delivers a multi-agency service dedicated to tackling the abuse and exploitation of children in the real and 'e' world. Often it is referred to as an online 999. By clicking on the button, young people and parents can get advice on a range of issues such as viruses, hacking and dealing with bullying online.
Vodafone have produced a Digital Parenting Magazine which informs parents about the various technologies children are accessing today. There is information on Facebook settings, Xbox 360 settings, Blackberry settings, jargon busting and many more 'How to Guides'. They are well worth a read and some are attached below for you to download.


The "Thinkuknow" website is brought to you by the Child Exploitation and Online Protection (CEOP) centre.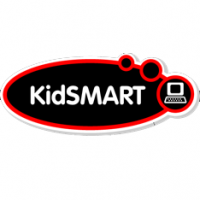 Kidsmart gives you lots of advice on how to stay safe online.
New e-Safety Portal for Parents and Schools – Internet Matters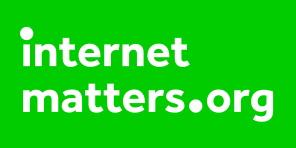 Internet Matters is a new online portal designed for parents to access simple, easy and practical advice about online safety for their children, right through from pre-school to teens. It provides tips on protecting children from online grooming, cyberbullying, privacy and identity theft and inappropriate content. Internet Matters is a not-for profit organisation set up by BT, Sky, TalkTalk and Virgin Media.

ParentINFO is a collaboration between ParentZone and CEOP. There are useful guides and articles on helping your child stay safe online.