Year 1
Vision and Aims
The purpose of Year One at Phoenix Infant Academy is to help children successfully transition from play-based learning in Reception, to the more formal setting of Key Stage One. Our aim is to ensure all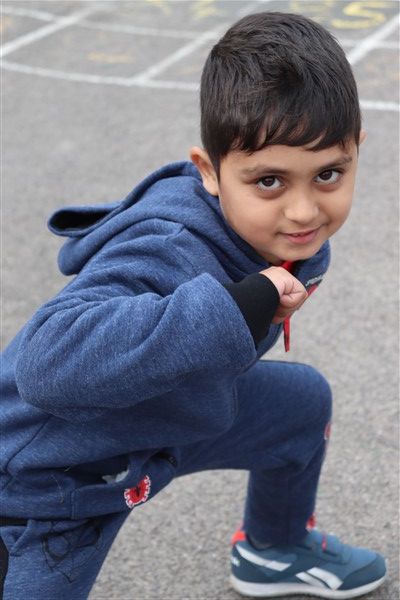 children remain happy, confident and are equipped with the knowledge and skills to be successful lifelong learners.
By the end of Year One, our aim is that all pupils will:
Write full sentences to form short narratives
Use capital letters, full stops, question marks and exclamation marks
Apply phonic knowledge accurately and read all common exception words
Read and write numbers to at least 100
Solve simple addition and subtraction problems
Develop resilience and persist in tasks they find challenging
Show independence and build positive relationships with others
Curriculum
In all areas of the curriculum, we build on skills that are developed in Reception, as well as learning new ones. Please click on the links to the left for more information on each subject area.
Creative Topic
With a number of curriculum areas being taught in isolation with some links where naturally possible to the rest of the curriculum, the Creative topic subjects however are taught in an interwoven manner that is encompassed within a topic theme across KS1. The creative topic is always underpinned by high quality literature (taught through our Talk 4 Writing approach,) as our curriculum intent recognises that reading and vocabulary development is the gateway to success across the curriculum and a prosperous future.
The following subject areas are taught explicitly within the creative topics:​
History
Geography
Design and Technology
Art and Design
Music
Please click on the links in the table below for more information about each topic, including topic overviews and learning logs (home learning):
Term

Topics covered, and Knowledge Organiser

Curriculum Overview

Learning Logs

Autumn 1

Space

Geography / Art and Design

Autumn 2

Space

History / Design and Technology

Spring 1

London

History / Design and Technology

Spring 2

London

Geography / Art and Design

Summer 1

Dinosaurs

History / Art and Design

Summer 2

Dinosaurs

Geography / Design and Technology
Home Learning
We know that a child's parents are their first and most important teachers, and we want to work in partnership with you to ensure your child is successful. We endeavour to provide home learning opportunities for the children that are engaging, giving parents the chance to be an integral part in their child's education. Please click on the link above for the current half term's 'Home Learning Log.' If you have any questions regarding this please contact your child's class teacher who will be more than happy to help.
In addition to this, Year One children are issued with 2 reading books to take home each week. We expect every child to read for 5/10 minutes each day alongside an adult and for a comment/signature to be recorded daily in their yellow reading records.