Uniform
Going to school, particularly an Infant one, is all about preparation. In the same ways that we ensure that children have all the key academic skills that are vital for them to SOAR we also place a strong emphasis on our Academy character, how we do things TOGETHER. With this underpinning value in mind the following uniform policy was created to:
Be as simplistic as possible for families and the children
Is best suited to allow our children to grow in independence
Is the most cost effective and simplest to order
Is smart and purposeful and corporately clear.
We demand that parents adhere closely to the school's uniform as set out clearly and comprehensively below. It is for the children to look smart; TOGETHER, but also for health and safety and to safeguard the children, which is especially important when on Educational Visits etc. which are a core element of our curriculum offer.
Please see below for a clear depiction of the uniform expectations. Both the jumper and the polo shirt must be embroidered for health and safety reasons amongst others.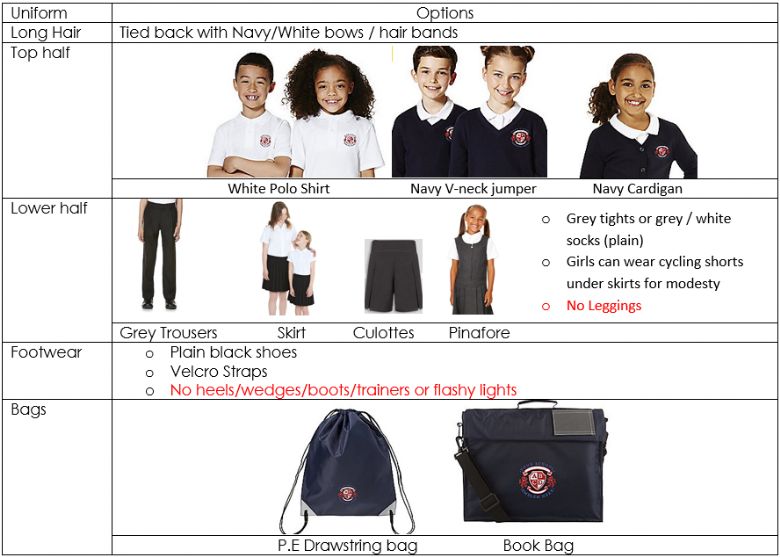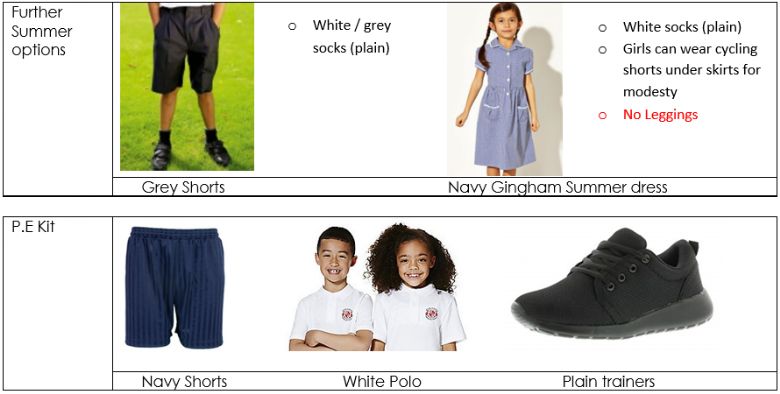 Please see the full Uniform policy below: