SEND
"We don't expect our children to fit our provision, we fit our provision to our children."
Phoenix Infant Academy is determined to create the right provision for all children through an ambitious, robust and progressive curriculum. We continuously strive to ensure children achieve their full potential. We pride ourselves on our inclusive environment where children with SEND can develop a range of skills. We firmly believe that every child, regardless of their background, need or stage of development, will have their individual learning goals met through fun, engaging and relevant learning. Please see our SEND Report below for more information.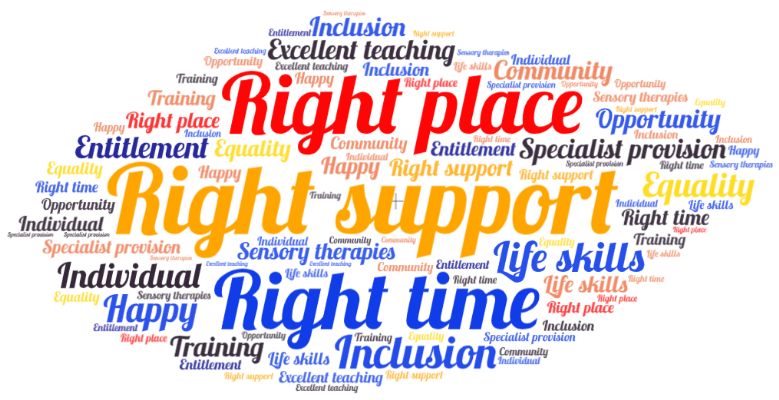 Mainstream Provision:
Children with SEND access our Mainstream provision alongside their peers. Staff have knowledge to adapt the curriculum where needed, however we set high aspirations for our children with SEND.
Children have access to a variety of interventions as part of our SEND Offer, please see below for examples. Children are fully included and participate in all aspects of the Curriculum.
If a child has an EHCP, they may receive additional provisions as part of their Plan. This does not necessarily equate to additional adult support, or 1:1 support as it is commonly known. This is ensure children are independent learners and develop vital life skills to enable them to be successful individuals as they grow through the school.
The Nest Provision:
The Nest is our Resource Base provision. It caters for children with Autism and/or complex needs. We have 9 spaces for children with an EHCP.
Children access The Nest in the mornings where they receive a range of targeted interventions through a specifically designed curriculum. The curriculum focuses on a range of skills that consolidate and extend children's knowledge and understanding. These skills are delivered individually or in groups. Please see our Curriculum Offer below.
In the afternoons, some children access their Mainstream class. Within this, they learn foundation subjects which are adapted to meet their needs. This approach ensures children are fully integrated into school life and have the opportunity to develop social skills.
Other children access our Provision space, where they have the opportunity to learn a range of skills through play. With a variety of explorative activities, children are implicitly taught skills such as sharing, social skills and fine motor development.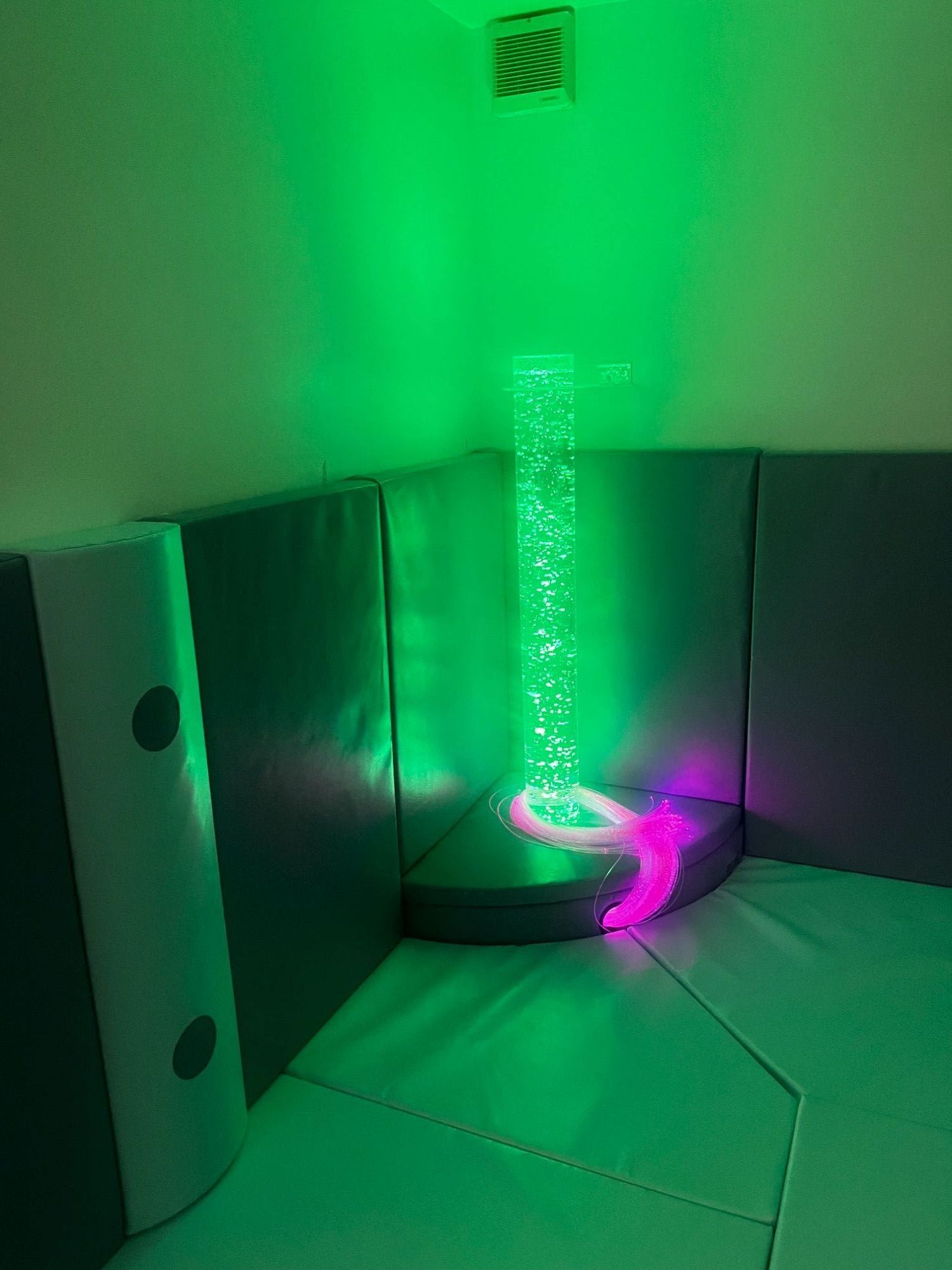 Interventions:
We pride ourselves on offering a range of interventions across the school. These are reviewed regularly and we liaise with external agencies when needed. Please see below interventions that are available:
Communication and Language
Cognition and Learning

- Speech and Language groups

- 1:1 Speech and Language

- Talk Box (EYFS)

- Bucket Time

- Phonics

- Daily reader

- Lightening Squad

- Maths

Social, Emotional and Mental Well Being
Physical and/or Sensory

- ELSA

- Lego Club

- SEBDOS

- Sensory circuits

- Occupational Therapy exercises

- Allocated sensory room time
Speech and Language
Speech, Language and communication skills play a crucial role in a child's school readiness and ability to achieve their education potential as, without these skills, it becomes challenging to fully engage in their education.
We support young children with Speech, Language and communication needs where we see that these needs are significantly affecting their social, emotional and learning development. Dependent on need, children are supported through group sessions or in a short 1:1 session. These are planned and delivered by our Speech and Language Assistant, Mrs Mahmood.
Where appropriate, we refer children to a private Speech and Language Therapist who will set targets for families and the school to achieve. The SALT will also liaise with families to ensure the best support is implemented.
Interventions are reviewed half-termly. The SENDCo and internal SAL Assistant assess the children's progress and identify next steps to ensure all children are successful.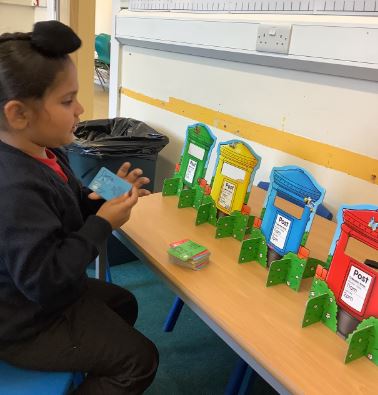 ELSA
ELSA stands for Emotional Support Assistant. In this role, we support children with emotional needs, self-regulating, transitions and emotionally supporting through any difficult situations in their lives.
To achieve this, we use practical resources, such as Lego Therapy, Sensory Play and breathing exercises to help children regulate their emotions. Children will be given access to a wide range of resources and techniques that can be used throughout the day.
The school aims to provide a supporting and stimulating environment to ensure children feel a part of the school community. We encourage children to use their imaginations and find coping strategies that suit their needs.
As part of the ELSA role, schools will liaise with external agencies, who assess the child and establish targets for schools and families to work towards. There would then be regular monitoring to ensure the child has everything they require to progress.
The ELSA would also have regular check-ins with children, and this could be short-term or long-term.
We believe every child deserves to feel heard and supported. The main aim of ELSA is to ensure children can regulate their emotions and become resilient. We hope that the tools provided through ELSA benefit the children throughout their lifetimes.
We support any child that needs it! For example, if there are families who are having difficulties, and they have expressed that their child needs help, ELSA can definitely be utilised. In class, staff are encouraged to remain vigilant of any patterns of changed behaviours.
Mrs Khan plans and delivers our ELSA sessions. They are reviewed after 6 weeks to determine next steps.
For further information, please contact our Resource Base teacher, Mrs Natalia or SENDCo, Miss B. Austin, on 01753 521888 or post@phoenixinfants.uk.