Our learning journey
Our curriculum encompasses everything we do here at Phoenix Infants to support our children's learning and development, from the moment children enter the school site in the morning to when they leave at the end of the day.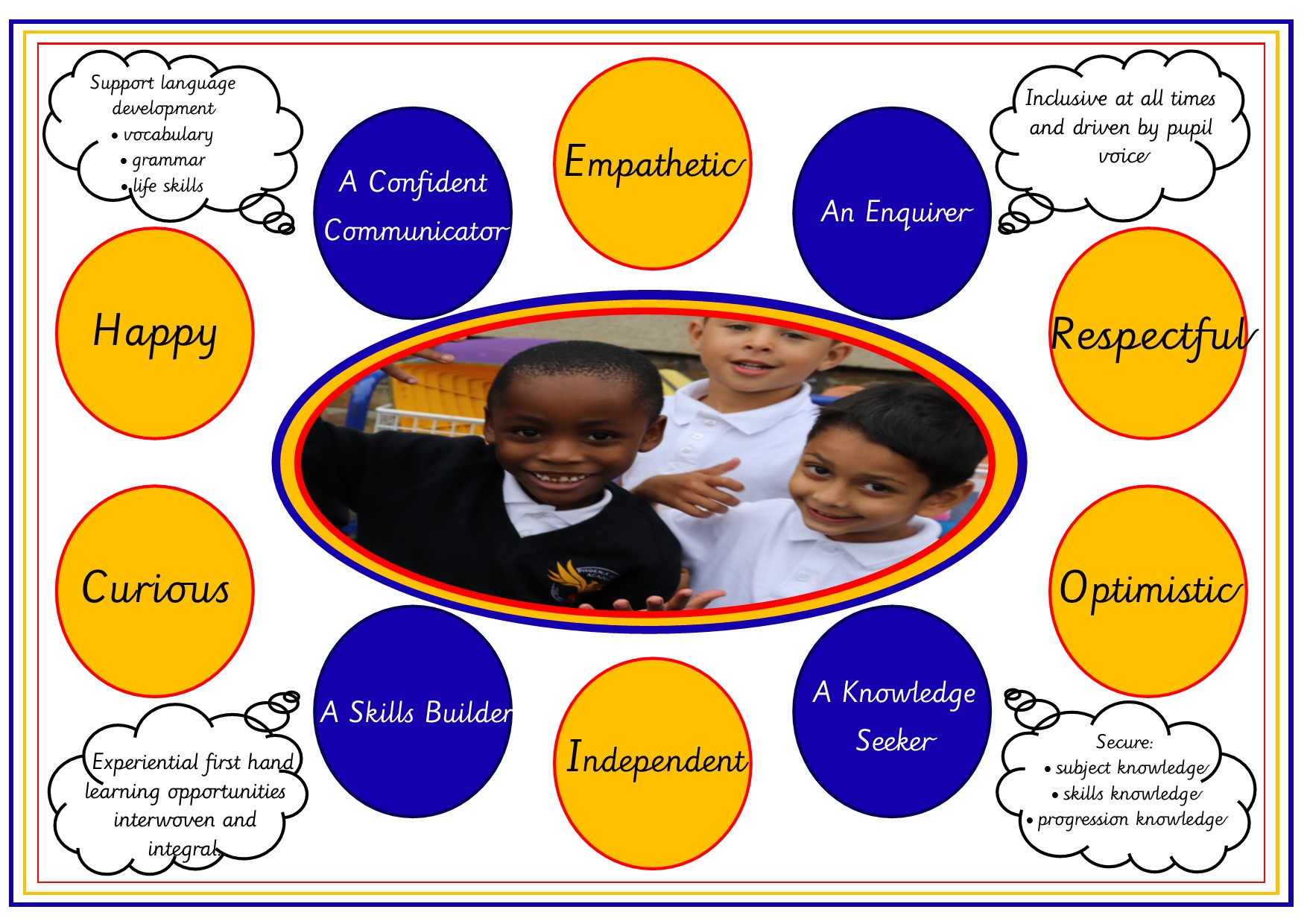 HEROIC Values
The school's HEROIC values are at the heart of our curriculum. We fully believe that children who are happy, empathetic, respectful, optimistic, independent and creative will achieve great things in life, both now and in the future. This is why they are given such importance throughout our curriculum.
To support our children in becoming life long learners we focus our attention on a different Heroic value each half term. For example, our learning about Remembrance Day supported the development of children's empathy skills.
Key Skills and Knowledge
Equally important to us is that we support and develop our children's academic knowledge, skills and understanding. we do this by supporting them to become:
Confident Communicators
Enquirers
Skills Builders
Knowledge Seekers
Developing these more academic skills equips our children for the rigour of academic school life and are again fundamental to their future.
How do Teachers Help?
We are a fully inclusive school, where all children are supported by all staff to soar and achieve their very best. We know that this is only possible when we all work together and have a voice - children, staff, parents - our whole school community! Our school councillors do an amazing job of representing the views of their classes when they meet with Senior Leaders to discuss ways we can improve the school.
Of absolute importance to us is that we provide our children with experiential, first hand learning opportunities wherever possible. This supports our children's learning in so many different ways and is essential to our curriculum. Below are just a few examples of the many opportunities our children have during their time at Phoenix Infants:
Educational Visits off site, e.g. Y2 visiting Windsor Castle and Y1 visiting the London Eye
Participation in sporting competitions across Slough, e.g. Boccia and Badminton
Participation in music events, e.g. the Slough Multicultural Music Festival
Visitors to school, e.g. animal workshops, planetarium, dinosaur fossil experts, the police, the fire brigade etc
Planting within school, e.g. tomatoes, potatoes
Hatching butterflies and chicks
Supporting children's language development is one of our key school priorities. We support children to speak in full, grammatically correct sentences and look to develop and extend their vocabulary at all times. We want our children to develop an extensive spoken vocabulary as we know this has a positive impact upon all other subject areas.