Inclusion
Phoenix Infant Academy is an inclusive Infant school. We hold a shared expectation that all pupils, regardless of their specific needs, should be offered inclusive teaching which will enable th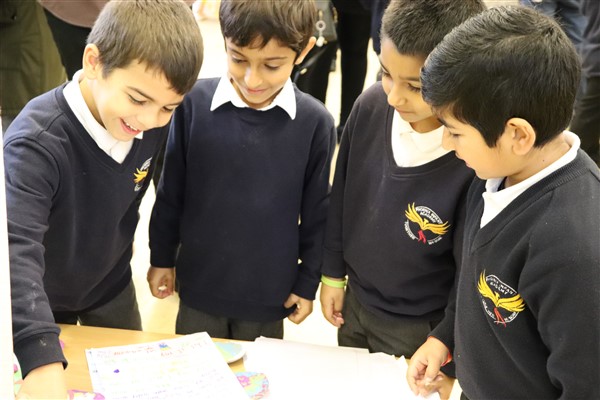 em to make the best possible progress in school and enable them to feel that they are valued members of the wider school community. We offer a range of provision to support children with Special Educational Needs. The range of support provided will be tailored to individual need following thorough assessment by internal and/or external agencies. It will be designed to support pupils towards becoming independent and resilient learners and should not be viewed in isolation.

We aim to provide equal opportunities for all groups of children, including those with diverse needs. Our main objective is to safeguard the interests of all children and to ensure they achieve their full potential. All children should have the opportunity to join with their peers in the curriculum and life of the school. We aim to pay particular attention to the provision for, and the achievement of, 'different groups' within the school, providing extra resources and support, where possible.

If you have any further queries about our SEN provision, please contact the Inclusion Lead, Becky Austin, via the school office.

The Resource Base
Phoenix infant Academy has an over subscribed resource base for up to 9 children with complex needs, including ASD, who have an Education Health Care Plan (EHCP).

What does this mean for the school?
It means that we admit children with complex needs, including those who are on the autistic spectrum, via consultations with the SEN admissions team at Slough Borough Council. Each child in the Resource Base is part of a mainstream class, and integrate with their class with day to day activities according to their individual needs. They receive specialist support as identified or specified by their SEN EHC Plans.

What does it mean for the child?
The opportunity for an excellent education to enable all children to achieve, flourish and succeed through:
Promoting awareness of inclusion to children and the entire school community.
Encouraging high expectations for all children to achieve their potential through a rich, inspiring curriculum and life skills.
Working in partnership with parents and the strong network of schools to build and develop the highest standards of teaching and learning
Providing a safe, secure and supportive environment in which all children and adults are valued and respected, and develop a sense of self-worth.
Giving children the confidence and desire to make a meaningful contribution to the wider world and develop a strong sense of social relationships.
If you have any further queries about our Resource Base, please contact our dedicated Inclusion Lead, Becky Austin, via the school office.
Please see the SEN Information Report below, written in an accessible font, for further information and frequently asked questions: