Communication
SIMS Parent App
SIMS Parent App allows our parents to view and change the information we hold on them and their children. We hope that all parents will register for this service.
If the school has a current email address for parents, they will receive an email from noreply@sims.co.uk. This email will give parents their unique invitation code. If you haven't received this email, please check your JUNK folder before contacting the school.
There will be a link in the email, this link will take you to the Sign In page for the SIMS Parent App.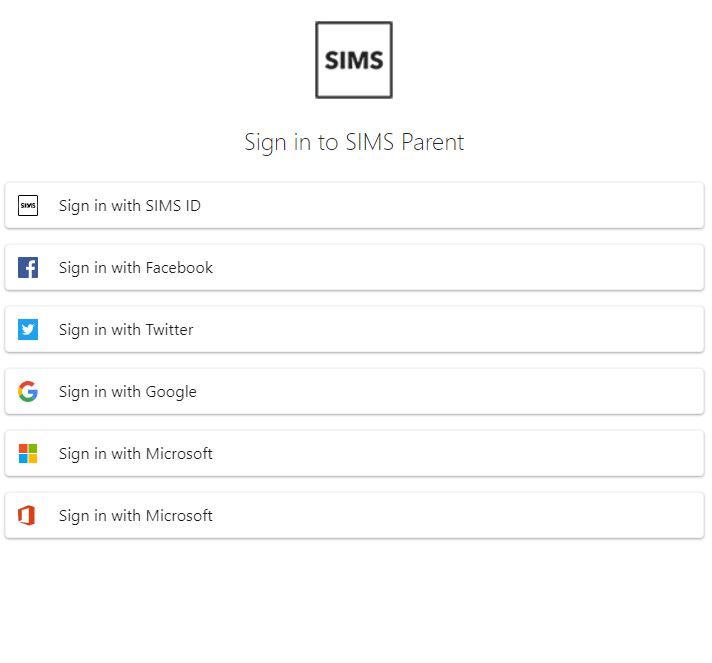 Once parents have logged in with one of the account types above, they will be able to see the information we hold on their family.
SIMS Parent App is available for download from the App Store and from Google Play. If you prefer to use the website, you can use this link: https://www.sims-parent.co.uk